Grow Your Business With VWO
Join hands with the world's leading experience optimization platform and take your business to the next level by providing world-class CRO services and differentiating your agency.
Featured VWO Partner
Craig Smith
Founder & CEO

Partners' success is our success
We value each partnership and believe it is a chance for us to not only ring the cash registers but also usher in a data-driven experimentation era for marketers around the world. We offer a host of partner benefits to enable each of our partners to succeed.
A trusted product
VWO is trusted by 2500+ data-driven brands across 90+ countries for conversion optimization and experimentation.
New revenue streams
Open new channels for business growth by attracting new business and offering growth opportunities to existing customers.
Expand your product portfolio
CRO is not just a buzzword anymore. It's here and here to stay. Expand your portfolio by integrating our conversion optimization platform and gain a strong competitive advantage over your competitors.
Joint GTM & co-marketing opportunities
We work on joint go-to-market strategies with our partners to reach new audiences and widen reach. To amplify reach, we associate with our partners on co-marketing opportunities such as webinars, whitepapers, etc.
Dedicated partner support
We support our partners at every step of their journey: right from on boarding & training to providing sales enablement collaterals to scale your team's efforts.
Reach new customers
Get access to thousands of potential clients with an exclusive listing on our partners' page.
The team at VWO have been outstanding partners. From helping us understand how to best leverage new features, to working with our team through technical hurdles and supporting with new program launches, we can count on the team at VWO to help ensure our clients' success.

Tom Van Ruiten

Digital Marketing Manager

Since working with VWO, the partnership has flourished. They provide a robust platform, competitive pricing and strong partner support, which makes our job of developing services to our mutual clients easier

Simon Gripton

Commercial Director, Red Eye Optimization

VWO and the VWO partnerships team have been a positive driving force for good in the CRO community for many years. The partnerships team at VWO have often gone out of their way to assist our team (and in extension, our clients) where necessary on everything from advanced load speed optimisation to advanced analytics integrations. We look forward to continuing to work with them!

James Spittal

CEO, Web Marketing ROI

Mobile1st is honored to be a VWO NA Premier Partner. Our CRO services experts appreciate the consistent improvements VWO makes, enabling Mobile1st to unlock critical learnings and significant ROI for our clients. VWO's partnership team does an excellent job of advancing our relationship, opportunities and education.

Jonathan Silverstein

CEO & President, Mobile1st
Join a community full of opportunities


New York, USA | London, UK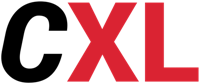 Austin, USA | Tallinn, Estonia



Brisbane & Sydney, Australia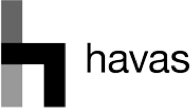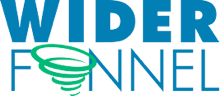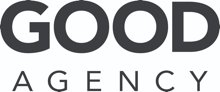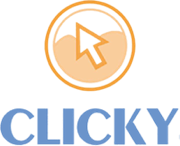 San Francisco & Las Vegas, USA


Florida, US | Spain, Europe
Deliver great experiences. Grow faster, starting today.