VWO FullStack
The Complete Server-side optimization solution for your business
VWO FullStack offers enterprise-grade server-side testing coupled with powerful reporting to give insights into experiments and value delivered by each feature change. With deep experimentation capability across multiple channels and minimal performance impact, VWO FullStack is the complete server-side solution for your experimentation needs.
Confidently rollout features with minimal risk
Test new features and measure their effectiveness by delivering them quickly and safely to a defined segment of your audience before making them live universally. Use your learnings to optimize features and then deploy them confidently and risk-free. All of this without affecting your systems or modifying your existing code!
Build once, test infinitely
There are certain features which you want to test multiple times with different values. Let's say shipping price is a feature with a default value. With VWO FullStack, you can create features with different variables. Add different values of this feature without deploying code of variations again, thereby saving you time and resources.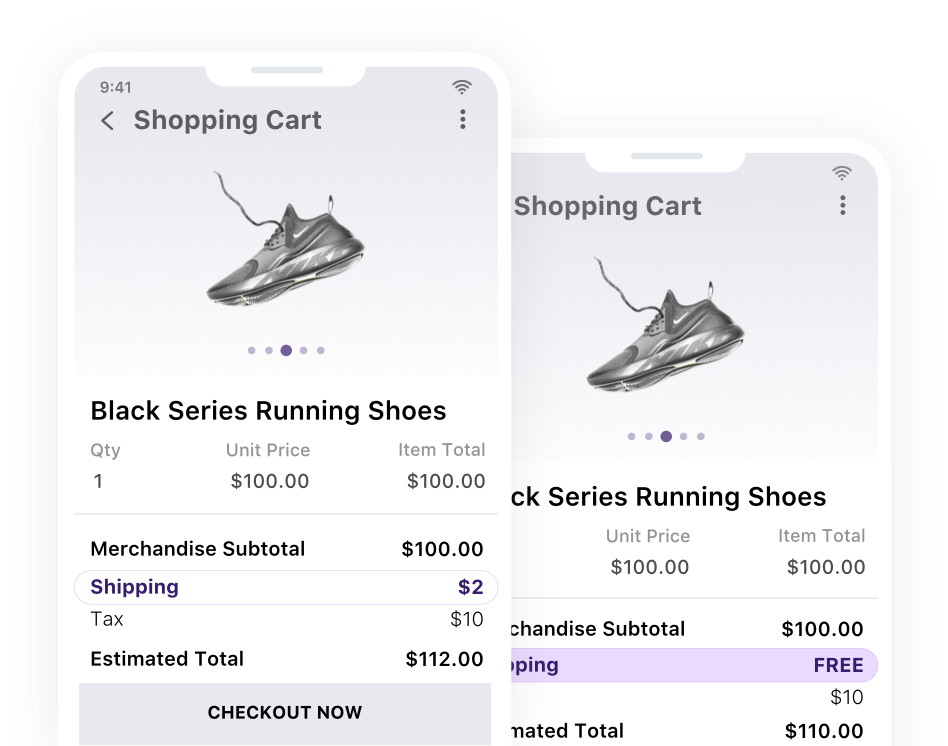 Deliver better experiences by leveraging our key capabilities
Feature Flags
Control the entire lifecycle of your product features, manage them at runtime, and choose which user gets to see which feature.
Goal Tracking
Identify and measure your business goals using powerful tracking capabilities.
Traffic Distribution
Split traffic between 2 or more versions of your website and choose the percentage of visitors being included in your experiment, then track and test your variations without impacting performance.
Multi-platform Testing
Deploy tests on any platform or device, and run omni-channel campaigns to boost conversions.
Scheduling
Schedule your campaigns to be launched at the most optimal time basis your use-case, past performance, and more.
Intuitive Reporting powered by SmartStats
Analyze the results of your experimentation with rich reports, powered by SmartStats, our Bayesian statistics engine.
Report Segmentation
Slice and dice your test results to uncover hidden winners. Find out if a specific segment of your visitors converted drastically different than the average case for a specific goal or variation.
Integrations
Seamlessly integrate with your favorite tools and start optimizing your website.
Staged Rollout of Features
Mitigate risk by safely delivering a new feature to a small group of targeted audience before making it live.
Feature Testing
Measure the impact of your features on your user experience and business goals by testing variations with different feature variables.
SDK Support in various languages
Easily integrate our SDK into your applications and run server-side experiments seamlessly.
Targeting
Create a custom segment to target a specific audience and then save that segment for later use.
Deliver great experiences. Grow faster, starting today.